Industry: Educational Institution
Services: Owner/Architect Project Representation
Duration: 20 months
Estimated Cost: $145,000,000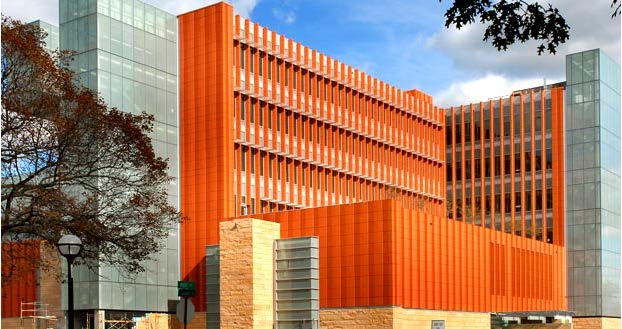 University Business School
CHALLENGE:  The University's new donor funded, remotely designed and engineered business school required on-site owner representation and architecture field representative services for timely resolution of constructability concerns.
SOLUTION:
ACM assisted in:
Reviewing and making recommendations on submittals.
Reviewing and answering Requests for Information and Construction Change Directives for approval.
Observing and reporting project site conditions to the architect and owner.
Responsive and responsible research and answers to contractor field questions.
Coordinating Mechanical / Electrical / Plumbing above-ceiling issues.
Generating punch-list and confirming adequate completion of items.
The 270,000 square foot building contains 12 large tiered classrooms, a two-story 500 seat auditorium, three stories of faculty offices, a colloquium, a gallery, a PHD student cubical area, cafeteria, and a large glass enclosed public winter garden.  Three existing structures were demolished to create the footprint for this new seven-story building which incorporated many sustainable construction strategies.  It achieved a Leadership in Energy and Environmental Design (LEED) Silver certification by the United States Green Building Council (USGBC).
(757)